Brand Ampeg
Regular price
$379.99
Sale price
$379.99
Unit price
per
Sale
Sold out
View full details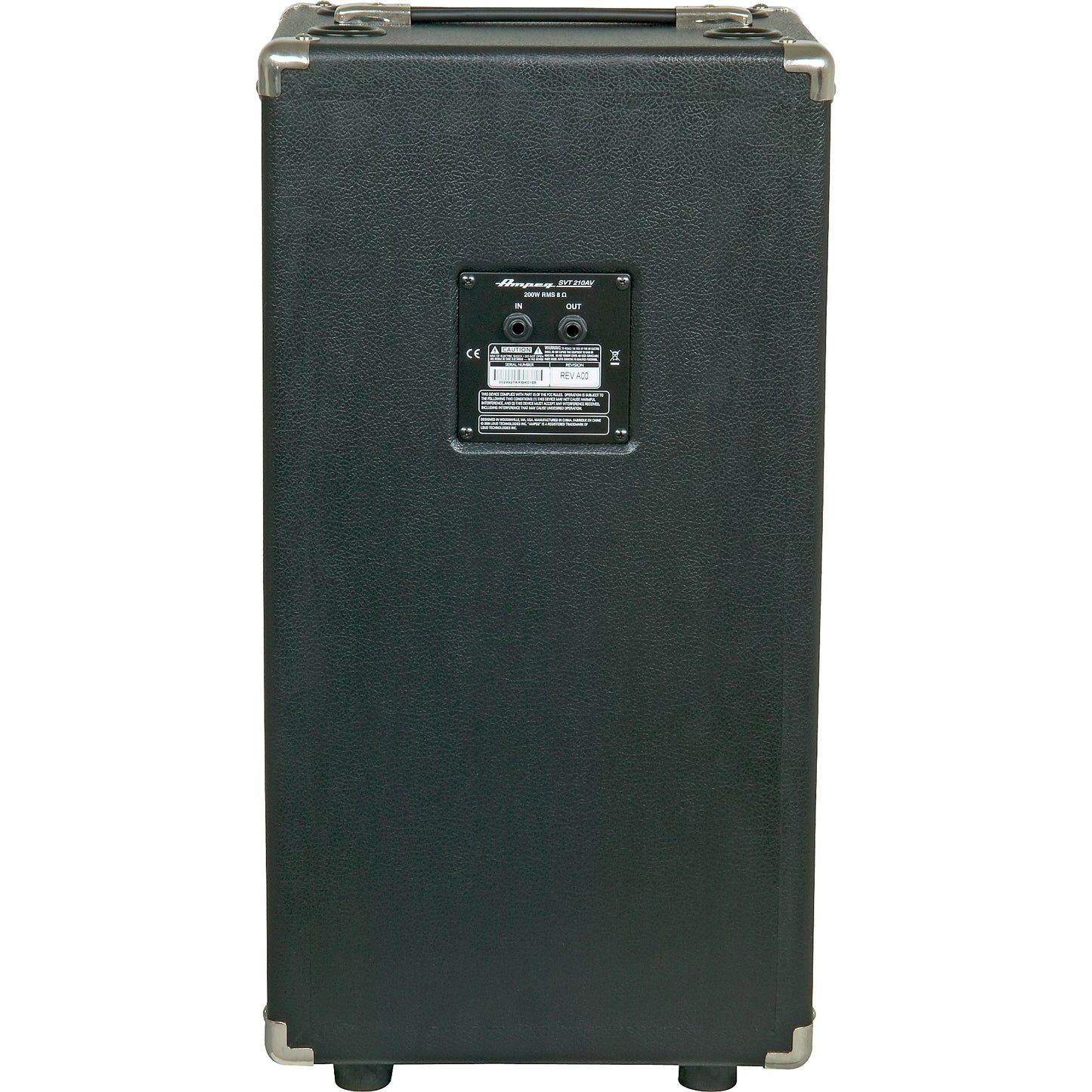 The Ampeg SVT-210AV is a powerful 2 x 10-inch 200-watt classic bass cabinet that delivers high-quality sound and versatility for bass players. This cabinet is designed to provide exceptional tone and projection, making it ideal for use on stage or in the studio.
At the heart of the SVT-210AV are two 10-inch custom Eminence drivers, which deliver clear and powerful bass tones with exceptional definition and presence. The cabinet also features a high-frequency horn, which adds brightness and clarity to your sound, making it easier to cut through the mix and be heard.
The SVT-210AV is built to last, with a rugged construction and high-quality components that ensure reliable performance over time. It also features a classic design that pays homage to Ampeg's legendary bass amplifiers of the past, making it a must-have for bass players who appreciate classic style and tone.
Upgrade your sound and take your bass playing to the next level with the Ampeg SVT-210AV - the perfect combination of power and tone. Order now and experience the ultimate in bass cabinets.