Brand Boss
Regular price
$119.99
Sale price
$119.99
Unit price
per
Sale
Sold out
View full details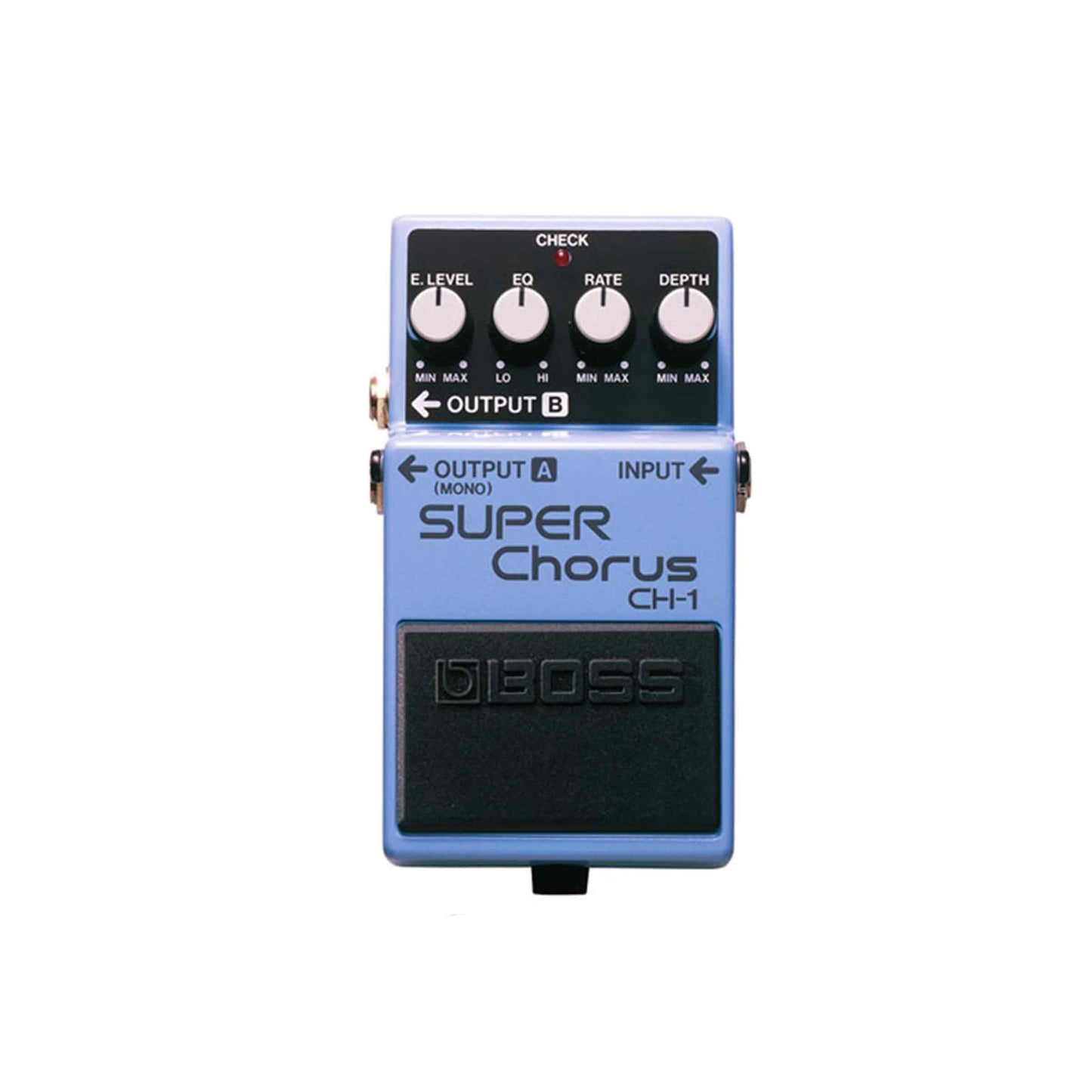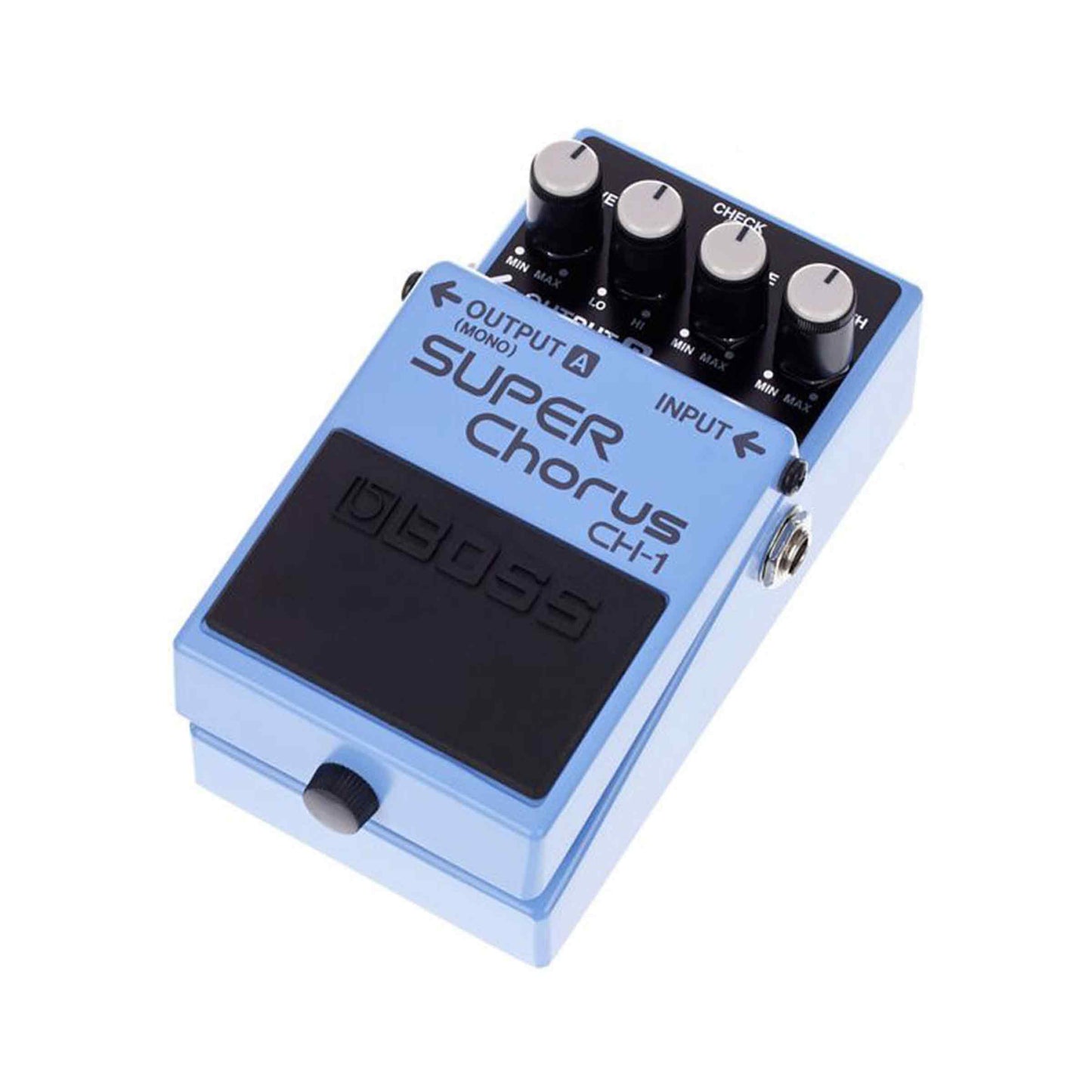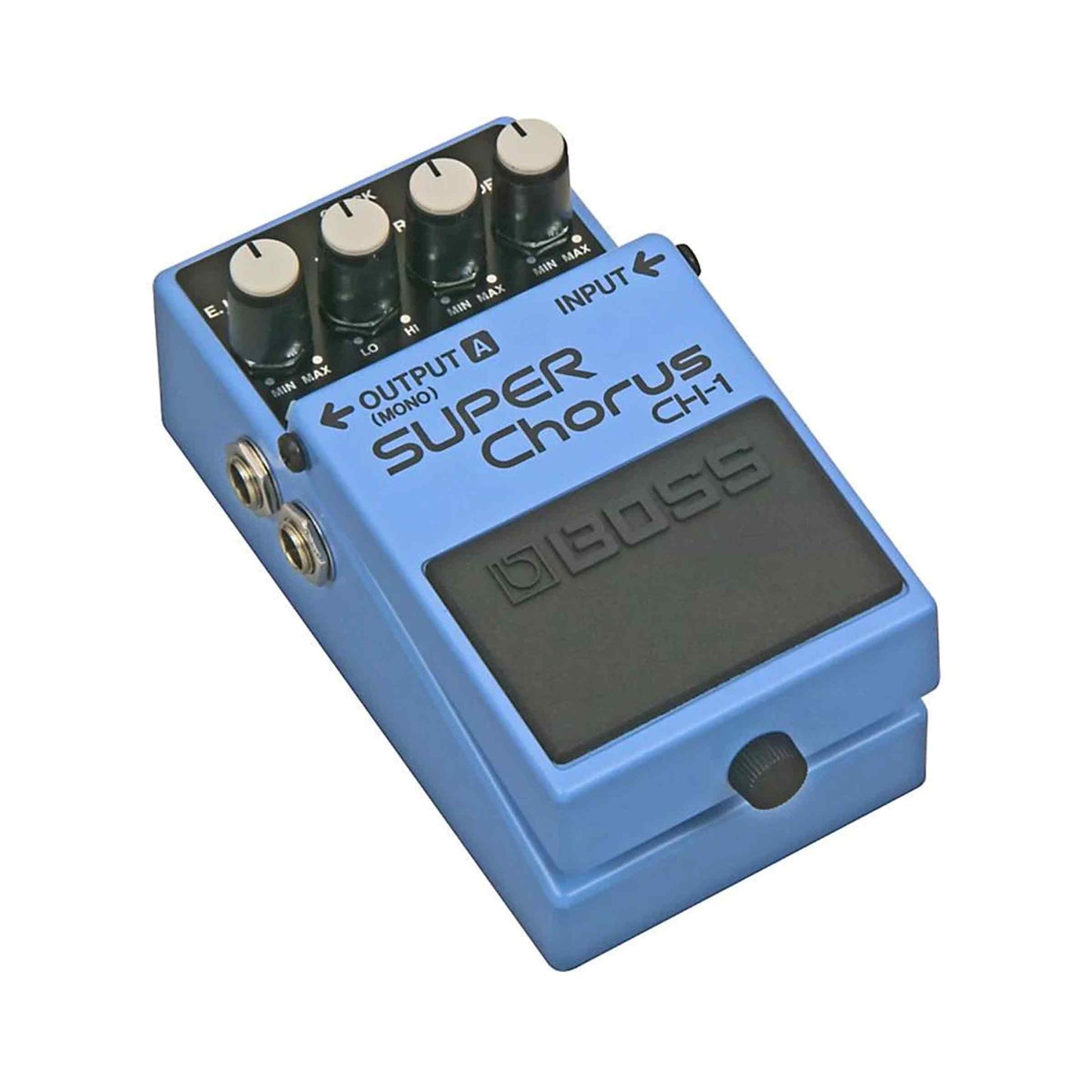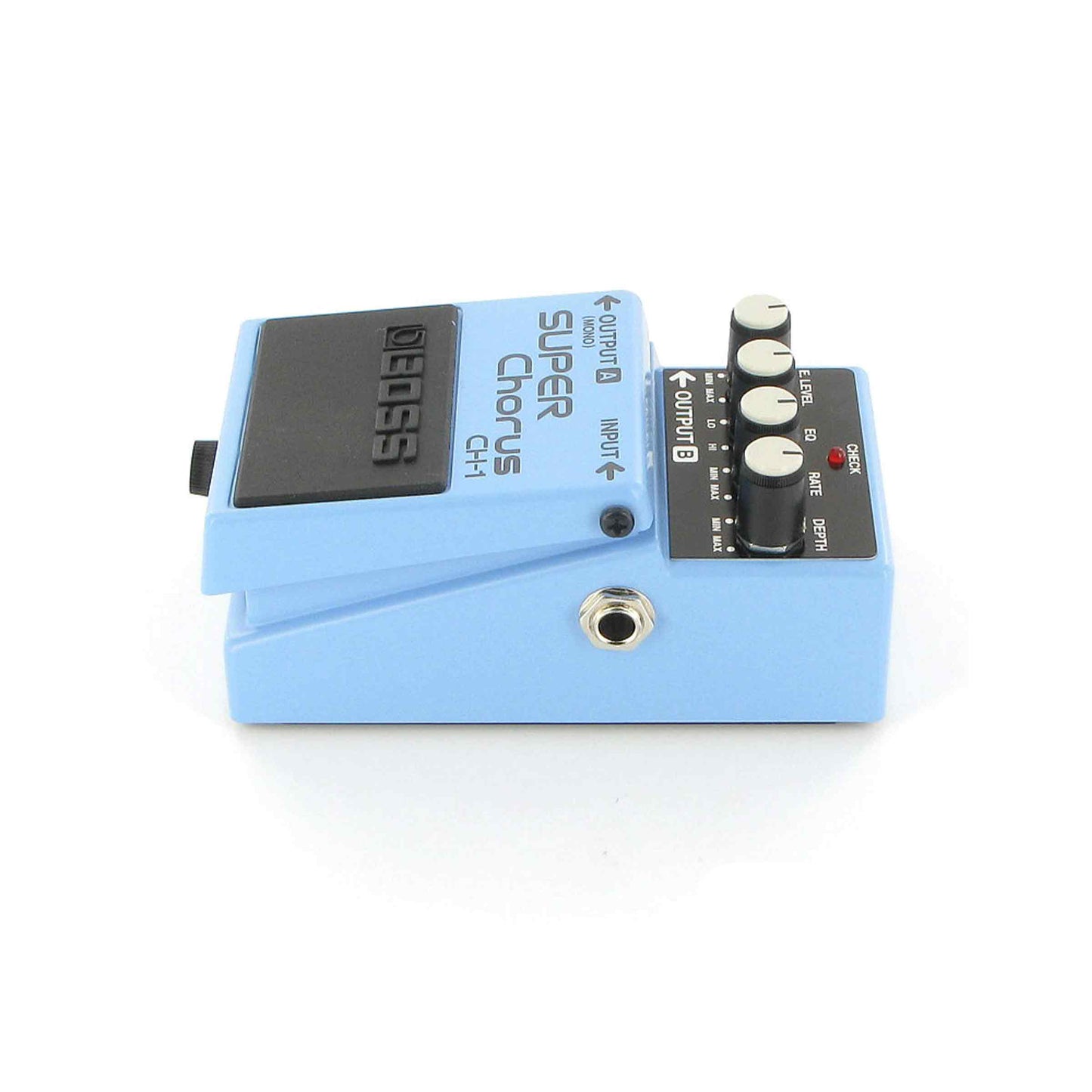 Looking for a chorus pedal that can add depth, dimension, and character to your guitar sound? Look no further than the Boss CH-1 Stereo Super Chorus Pedal.
This pedal is known for its rich and lush chorus tones, which make it a favorite among guitarists of all genres. The CH-1 features high-quality components, including a 50k Ohm input impedance and stereo outputs, which deliver maximum performance and versatility.
With its simple control layout, including a level knob, EQ knob, and rate knob, you can easily dial in your desired level of chorus and tone. Plus, the CH-1 features true bypass switching, which ensures that your guitar's natural tone is preserved when the pedal is not in use.
The compact and sturdy design of the Boss CH-1 Stereo Super Chorus Pedal makes it an ideal addition to any pedalboard. Plus, with its stereo output, the CH-1 is perfect for creating wide and immersive soundscapes, whether you're playing live or recording in the studio.
So why wait? Add this classic chorus pedal to your rig today and start exploring new sonic possibilities. Whether you're playing clean arpeggios, distorted power chords, or anything in between, the Boss CH-1 Stereo Super Chorus Pedal is sure to become a staple on your pedalboard.
BOSS CH-1 Super Chorus Effects Pedal Features:
Effect Level, EQ, Rate, and Depth controls
Input Impedance: 1 Mohms
Output Impedance: 10 Kohms or greater
Residual Noise Level: -95dBu (IHF-A, Typ.)
Connectors: Input Jack, Output Jack A (mono)/ B, AC Adapter Jack (DC 9V)
Power Supply: 9V DC, either a Dry Battery 9V type or an AC Adapter
Current Draw: 22 mA (DC 9V)
Accessories: Dry Battery 9V type
Optional AC Adapter - Roland PSA-120S
2-7/8" W x 5-1/8" D x 2-3/8" H
Weight: 15 oz