Brand Boss
Regular price
$599.99
Sale price
$599.99
Unit price
per
Sale
Sold out
View full details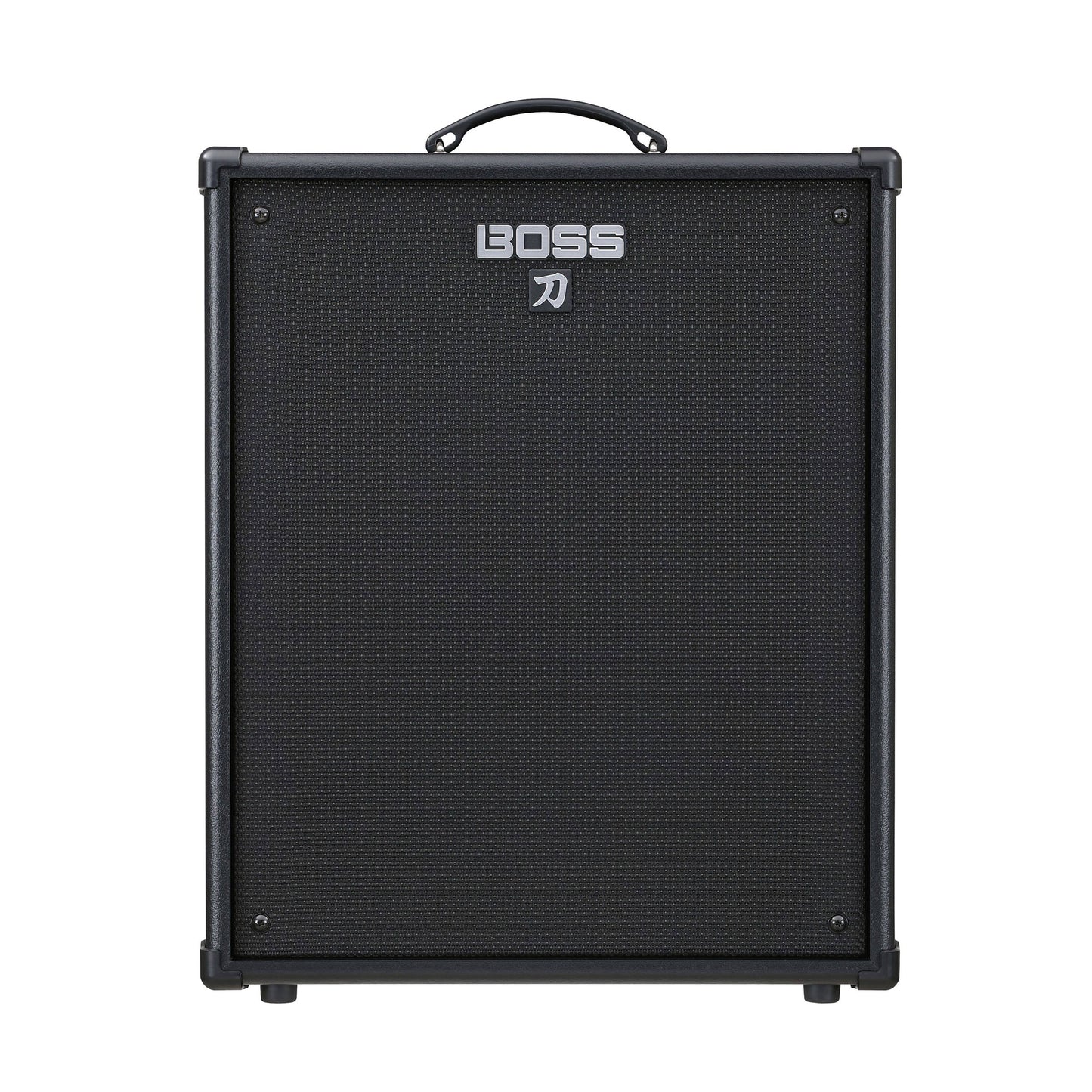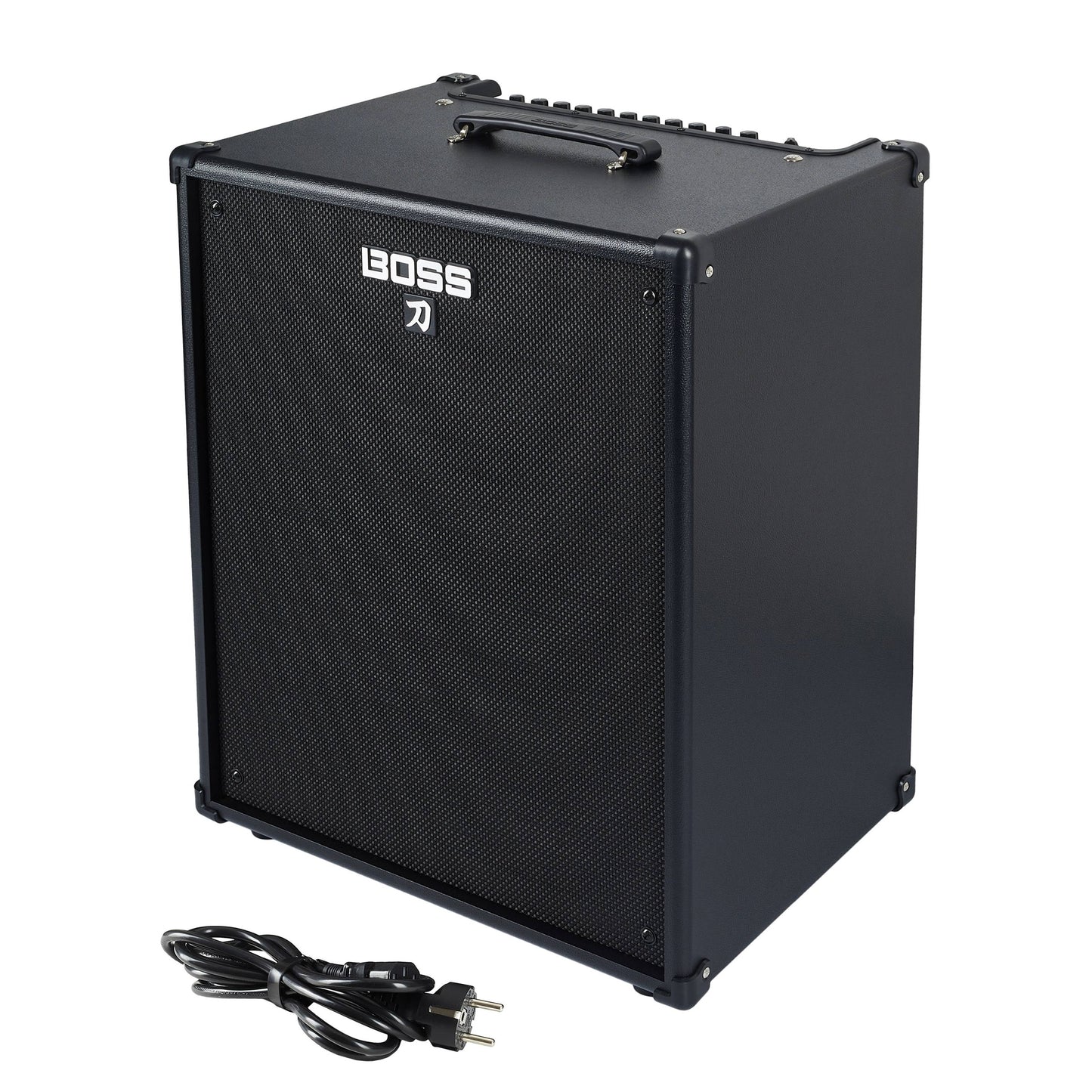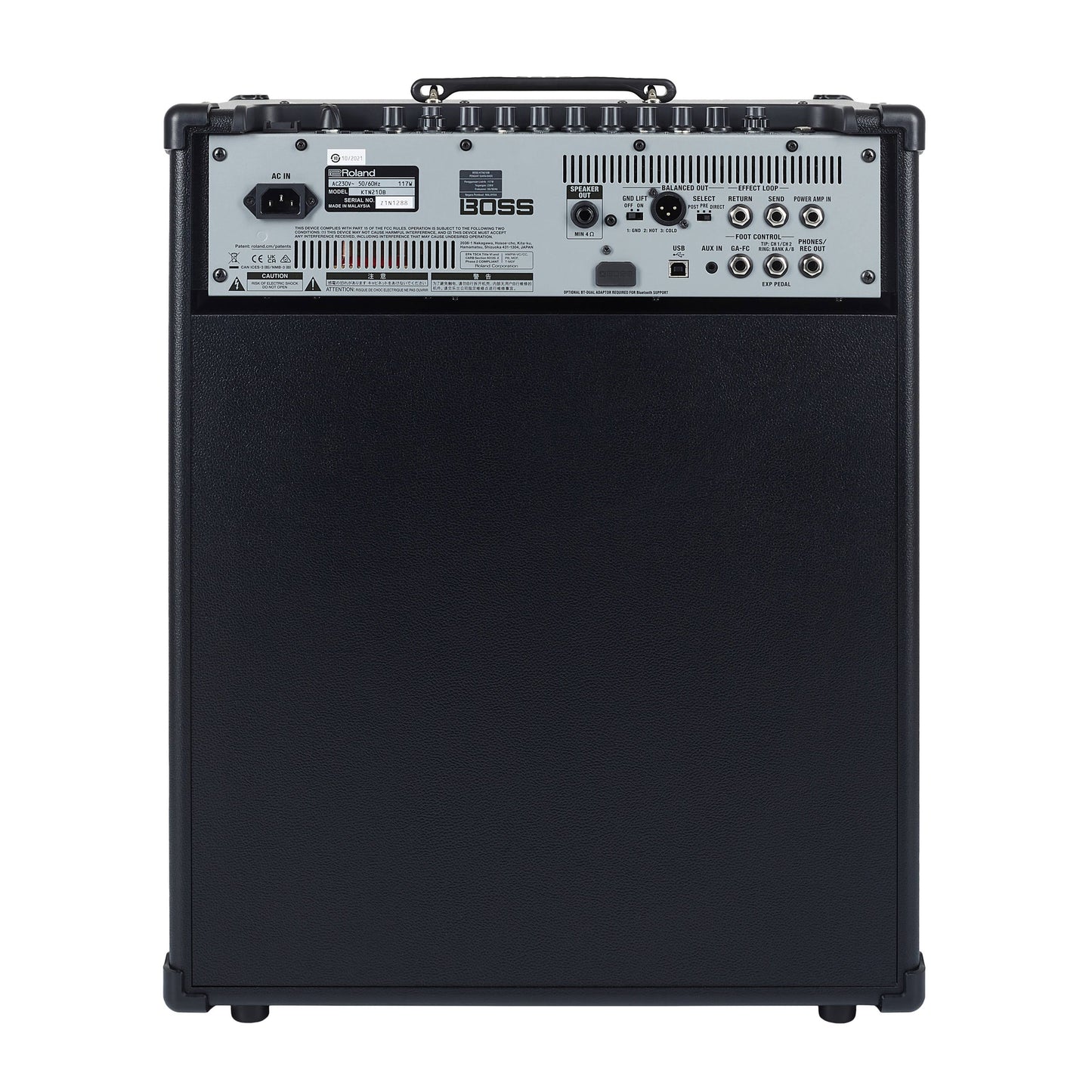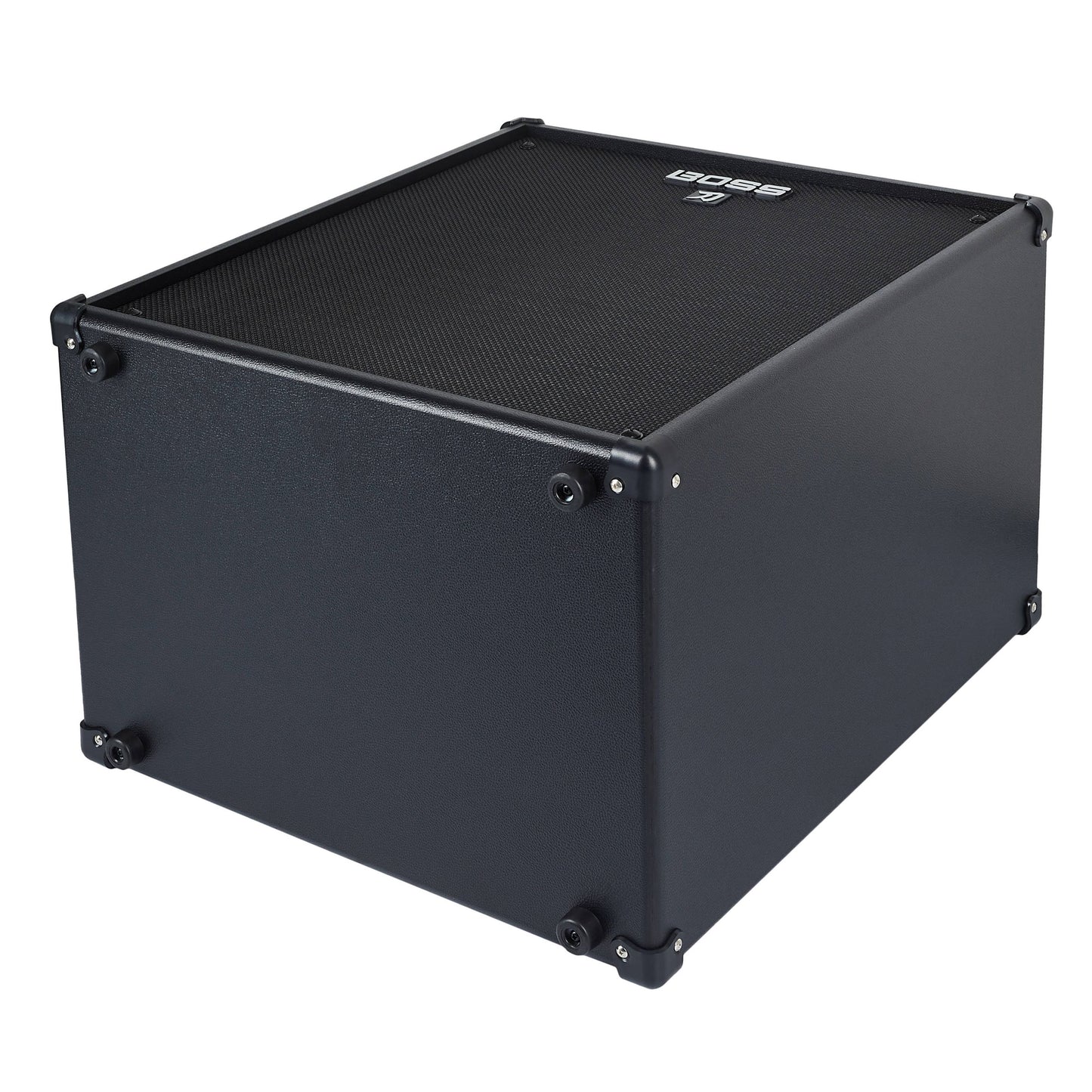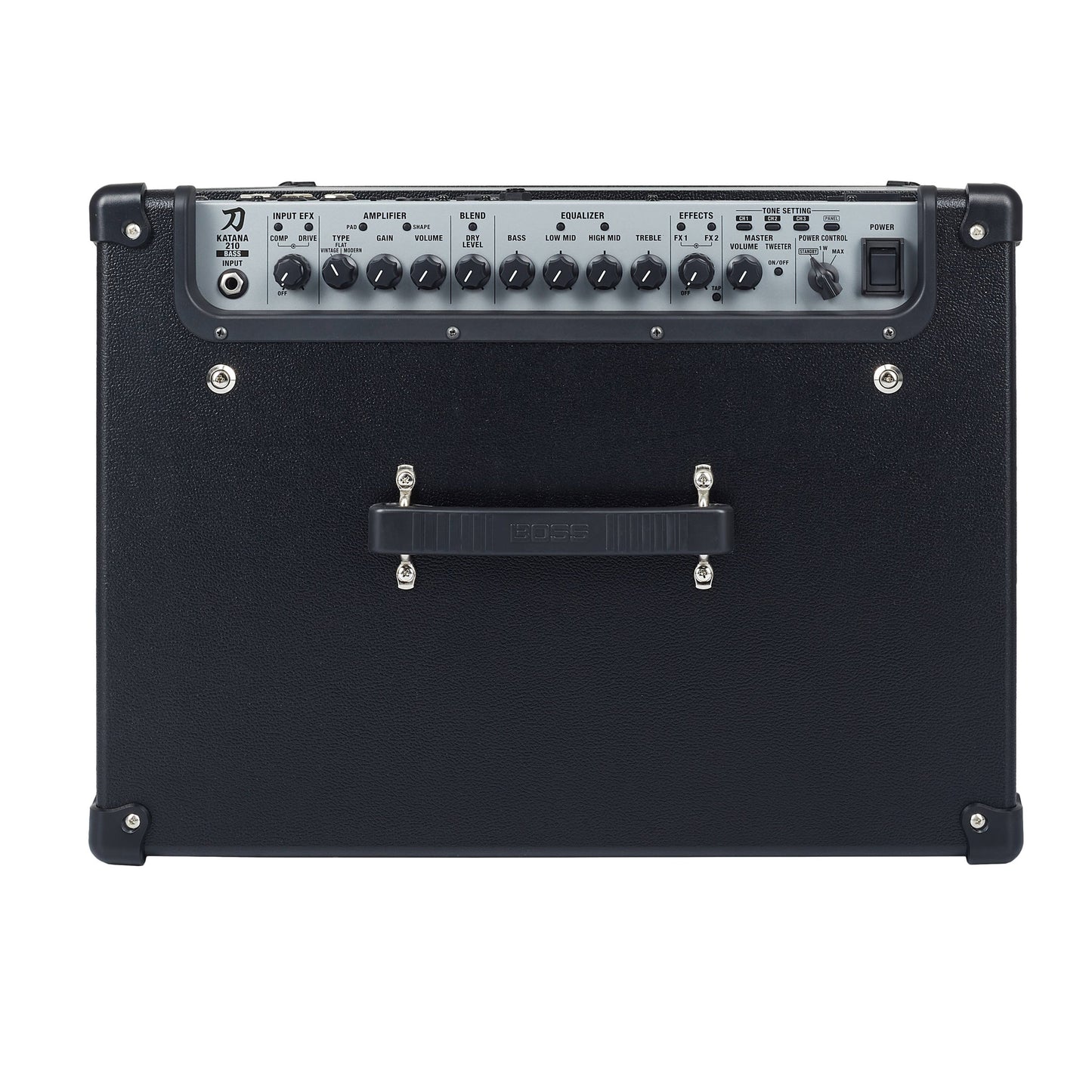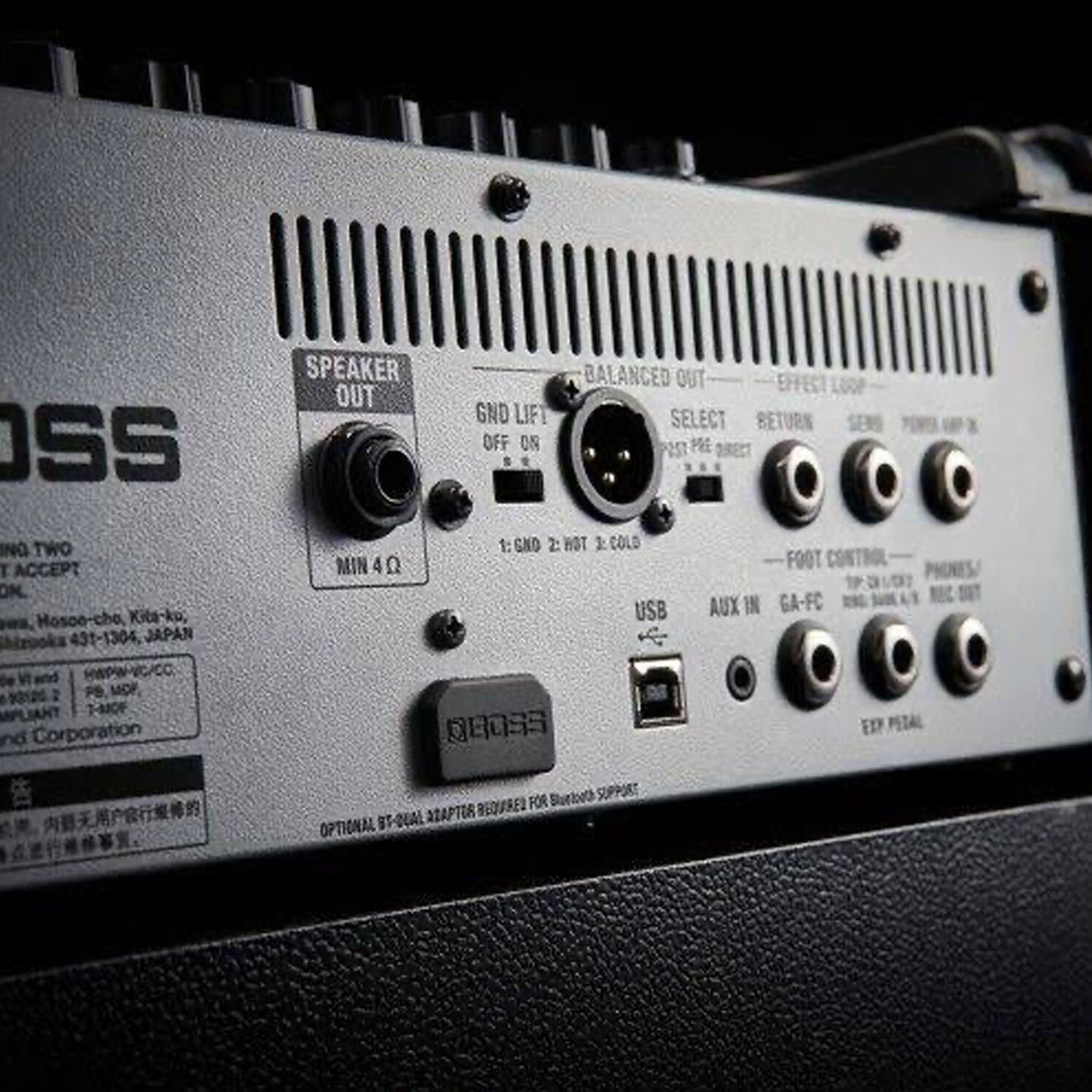 Introducing the BOSS Katana-210 Bass Amplifier: Unleash Your Low-End Power!
Are you a bass player looking to amplify your sound to new heights? Look no further than the BOSS Katana-210 Bass Amplifier. This cutting-edge amplifier combines advanced technology, superior tone, and exceptional versatility to deliver a powerful and immersive bass playing experience. Whether you're jamming at home, performing on stage, or recording in the studio, the Katana-210 is your ultimate bass companion.
Unmatched Tone and Power:
The BOSS Katana-210 packs a punch with its 100-watt power output and two custom-designed 10-inch speakers. This dynamic duo ensures that every note you play is delivered with clarity, depth, and authority, allowing you to cut through the mix with ease. From rich, warm lows to articulate mids and sparkling highs, this amplifier covers the full tonal spectrum, making it ideal for any musical genre.
Advanced Amplification Technology:
Equipped with BOSS's innovative Tube Logic design, the Katana-210 faithfully recreates the natural sound and dynamic response of a classic tube amplifier. This cutting-edge technology provides the warmth, responsiveness, and harmonics of traditional tube amps, while offering the reliability and convenience of solid-state circuitry. Prepare to be amazed as the Katana-210 brings your bass tones to life, adding depth and character to every note you play.
Versatility at Your Fingertips:
One of the standout features of the BOSS Katana-210 is its unparalleled versatility. With five unique amp characters to choose from, including Clean, Crunch, Lead, Brown, and Acoustic, you can effortlessly dial in the perfect tone for any musical style or playing technique. Take advantage of the integrated three-band EQ, customizable effects, and built-in compressor to fine-tune your sound to perfection. Whether you prefer a classic vintage vibe or a modern and aggressive tone, the Katana-210 has got you covered.
Built for the Modern Bassist:
Designed with the modern bassist in mind, the BOSS Katana-210 offers a range of convenient features. The Power Control allows you to adjust the amplifier's output power to suit any environment, from bedroom practice to full-throttle live performances. The dedicated line out and headphones/recording output with speaker cabinet simulation enable direct connections to mixers, audio interfaces, and recording devices, making it a breeze to capture your bass sound with professional-quality results.
Built to Last:
Crafted with BOSS's renowned craftsmanship and attention to detail, the Katana-210 is built to withstand the rigors of the road. Its durable construction ensures reliability and longevity, allowing you to focus on your music without worrying about equipment failures. With its sleek and compact design, this amplifier is also highly portable, making it an ideal choice for gigging musicians and those constantly on the move.
Unlock Your Bass Potential:
Don't let anything hold you back from unleashing your true bass potential. Step into the world of the BOSS Katana-210 Bass Amplifier and experience the ultimate blend of power, versatility, and exceptional tone. Elevate your bass playing to new heights and leave a lasting impression on your audience. Order your BOSS Katana-210 today and get ready to dominate the stage with your unstoppable bass sound!