Brand Boss
Regular price
$949.99
Sale price
$949.99
Unit price
per
Sale
Sold out
View full details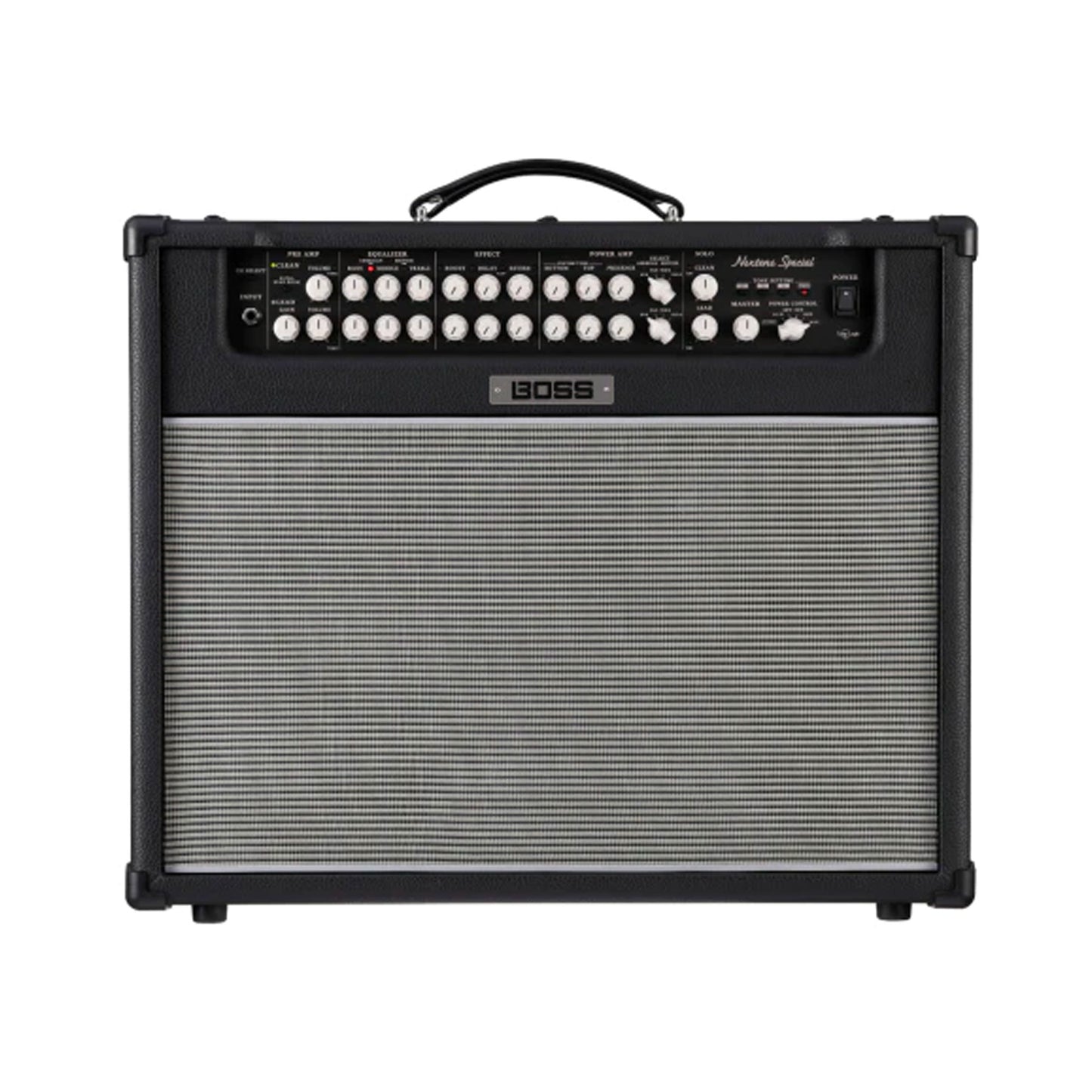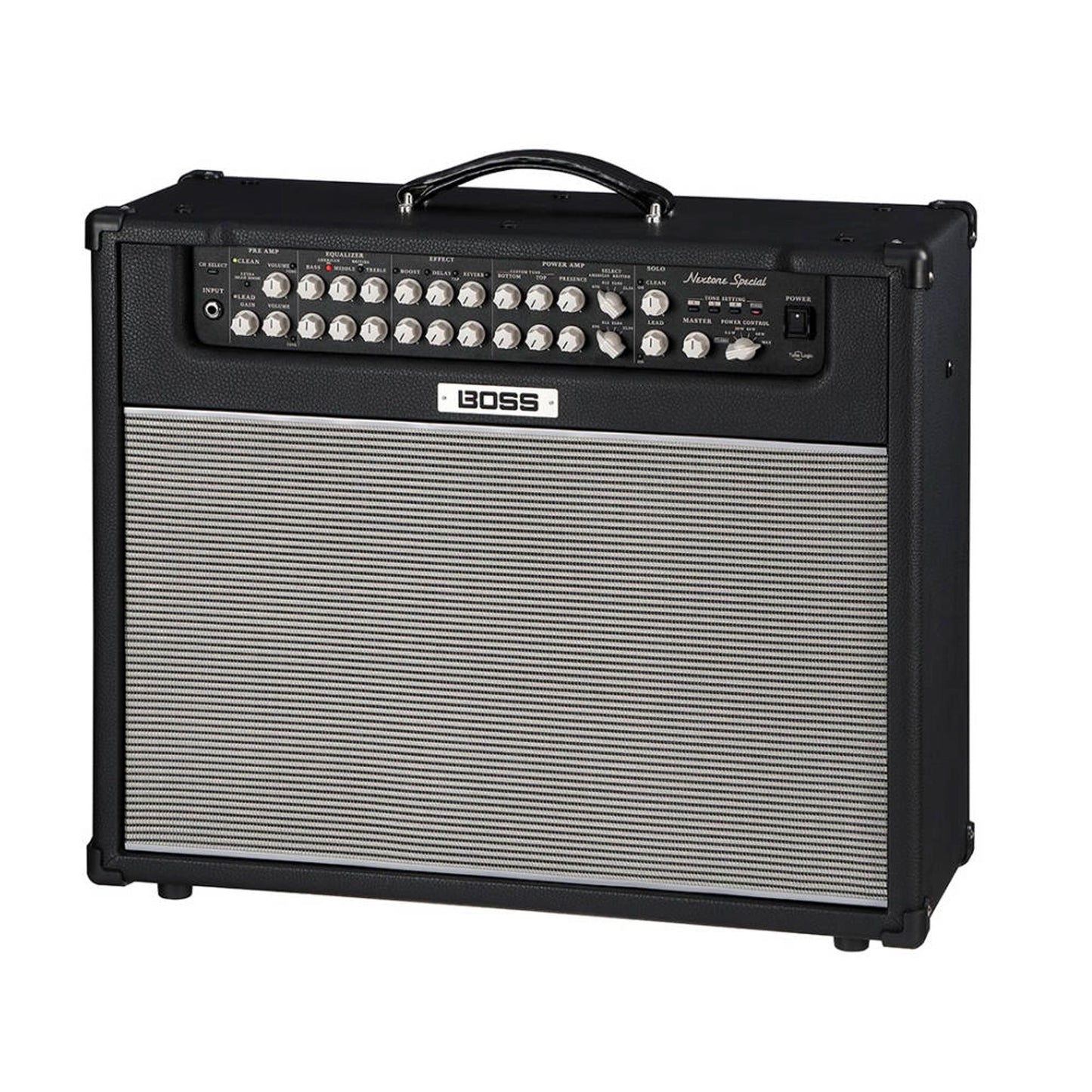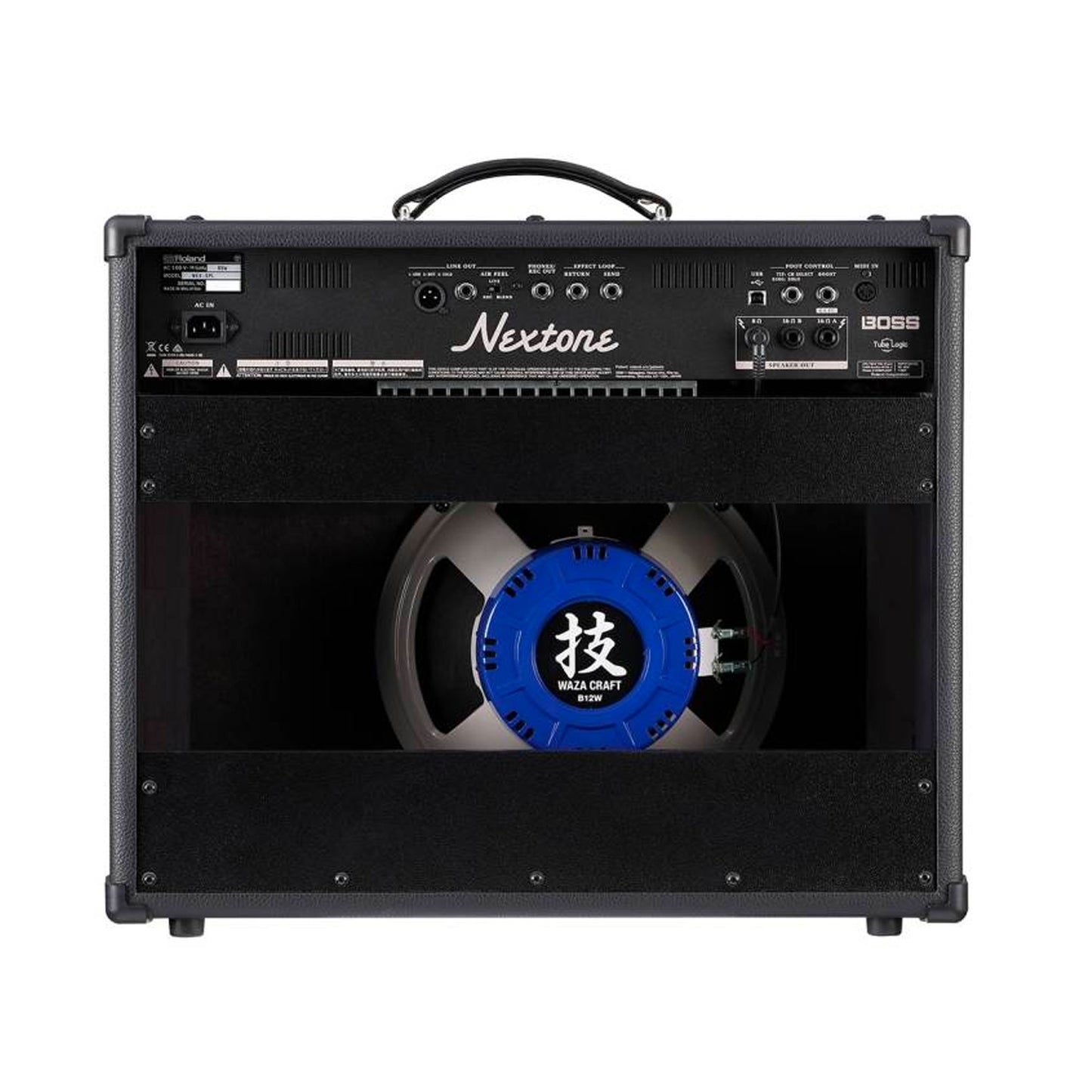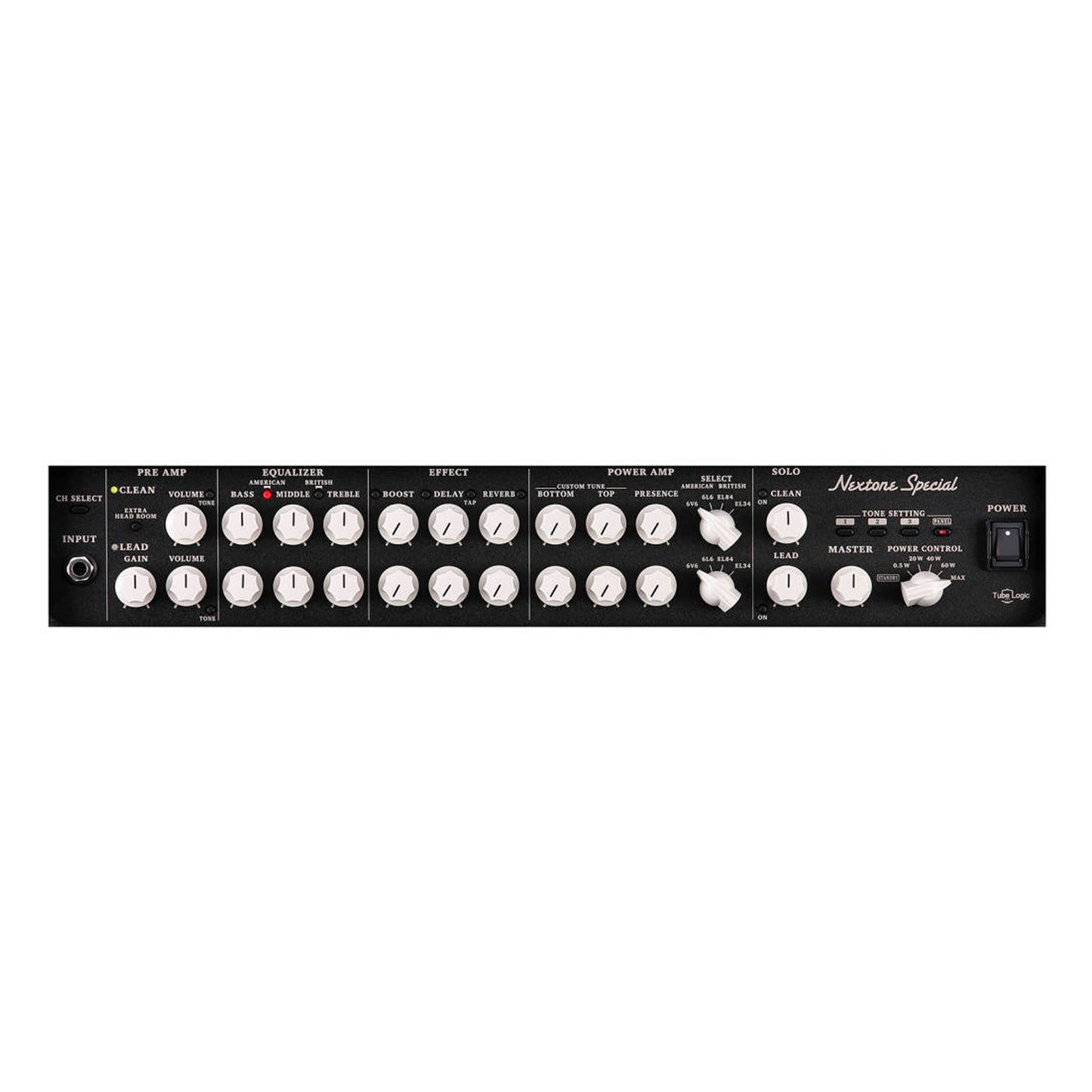 Introducing the BOSS Nextone Special Guitar Amplifier: Unleash Your Guitar's True Potential!
Are you a guitarist in search of the ultimate amplifier that combines authentic tube tone with modern versatility? Look no further than the BOSS Nextone Special Guitar Amplifier. This state-of-the-art amplifier pushes the boundaries of guitar amplification, delivering a dynamic and immersive playing experience that will leave you spellbound. Whether you're a studio enthusiast, a gigging musician, or a tone connoisseur, the Nextone Special is your ultimate companion on the quest for sonic perfection.
Unrivaled Tube Tone, Unleashed:
The BOSS Nextone Special is a powerhouse that combines cutting-edge technology with the organic sound and response of classic tube amplifiers. With its impressive 80-watt power output and four premium 12-inch speakers, this amplifier ensures that every note you play is delivered with unparalleled clarity, warmth, and richness. Immerse yourself in the lush harmonics, sweet saturation, and touch-sensitive dynamics that only genuine tube amps can provide, and experience your guitar's true potential like never before.
Advanced Tube Logic Technology:
Powered by BOSS's innovative Tube Logic design, the Nextone Special captures the essence of coveted vintage tube amplifiers, delivering their iconic tones with remarkable accuracy. This groundbreaking technology recreates the behavior of tube amps at every stage, from preamp to power amp and speaker response, resulting in an authentic, lifelike sound that responds to your playing style and technique. Immerse yourself in the expressive nuances, natural compression, and harmonic complexity that only Tube Logic can deliver.
Unmatched Versatility, Tailored to You:
One of the standout features of the BOSS Nextone Special is its unparalleled versatility. With four selectable power amp types (6V6, 6L6, EL84, and EL34) and a wide range of tone shaping options, you have complete control over your sound. From pristine cleans to vintage crunch and high-gain saturation, this amplifier covers the entire tonal spectrum, allowing you to effortlessly dial in the perfect tone for any musical style. Enhance your sound further with the integrated Boost, Mod, Delay, and Reverb effects, and explore a world of sonic possibilities.
Designed for the Modern Guitarist:
Crafted with the modern guitarist in mind, the BOSS Nextone Special offers a range of features designed to streamline your playing experience. The Power Control allows you to adjust the amplifier's output power to suit any environment, from bedroom practice to full-stage performances, without compromising tone. The built-in effects loop, headphone/recording output, and USB connectivity provide seamless integration with your favorite pedals, audio interfaces, and recording devices, ensuring you capture your guitar's true essence with ease.
Built to Inspire, Built to Last:
Built with BOSS's renowned craftsmanship and attention to detail, the Nextone Special is a reliable workhorse that will withstand the demands of the road. Its rugged construction and road-ready design make it the perfect companion for gigging musicians and touring professionals. With its sleek and compact form factor, this amplifier is also highly portable, ensuring that you can take your signature tone wherever your musical journey leads.
Unleash Your Sonic Journey:
Don't settle for anything less than perfection when it comes to your guitar tone. Step into the realm of the BOSS Nextone Special Guitar Amplifier and unlock a world of sonic possibilities. Whether you're seeking vintage warmth, modern aggression, or anything in between, this amplifier has the power, versatility, and authenticity to elevate your playing to new heights. Elevate your sound, captivate your audience, and embark on an unforgettable sonic journey. Order your BOSS Nextone Special today and redefine your guitar playing experience!