Model
REISSUE DRIVE MASTER PEDAL
Brand Marshall
Regular price
$340.99
Sale price
$249.99
Unit price
per
Sale
Sold out
View full details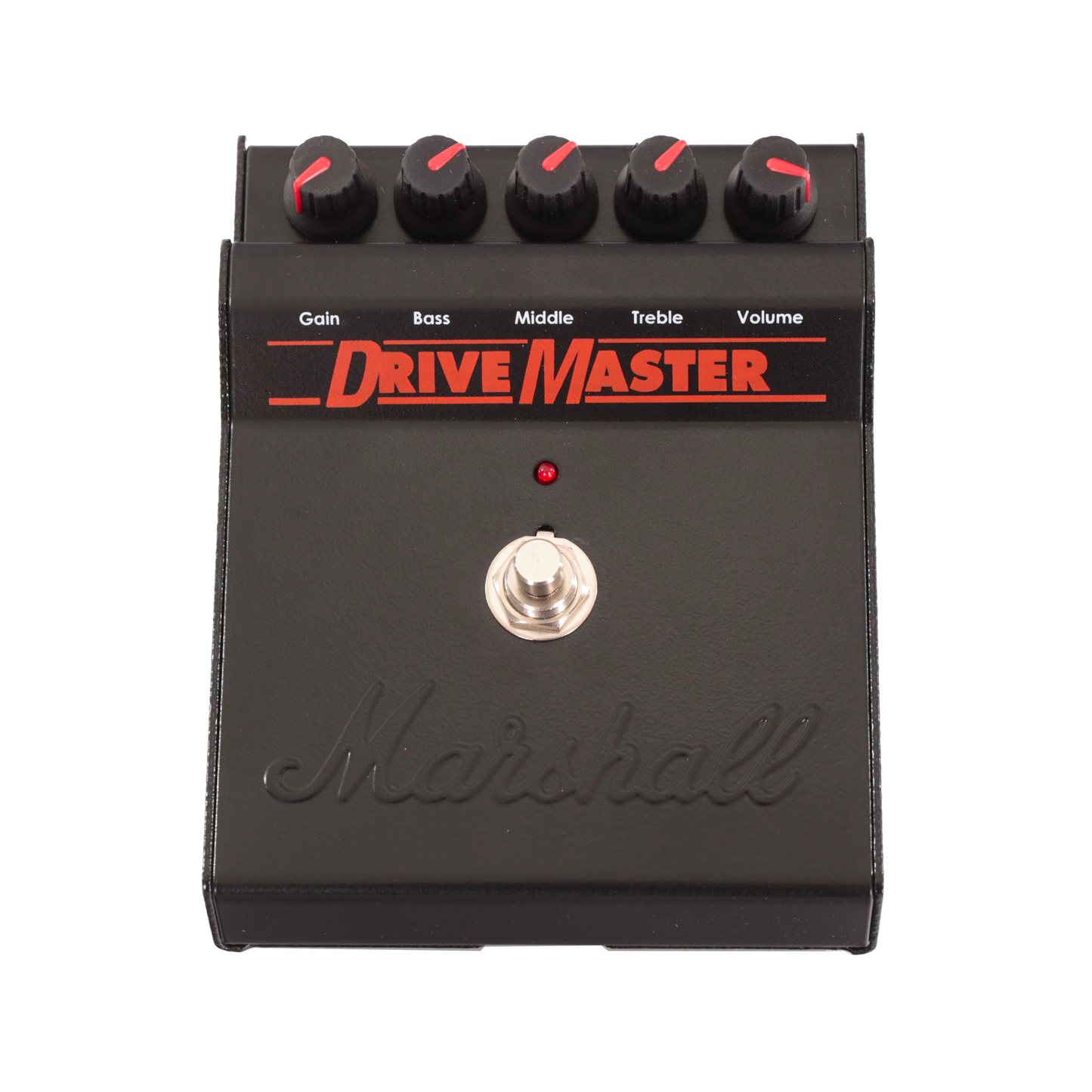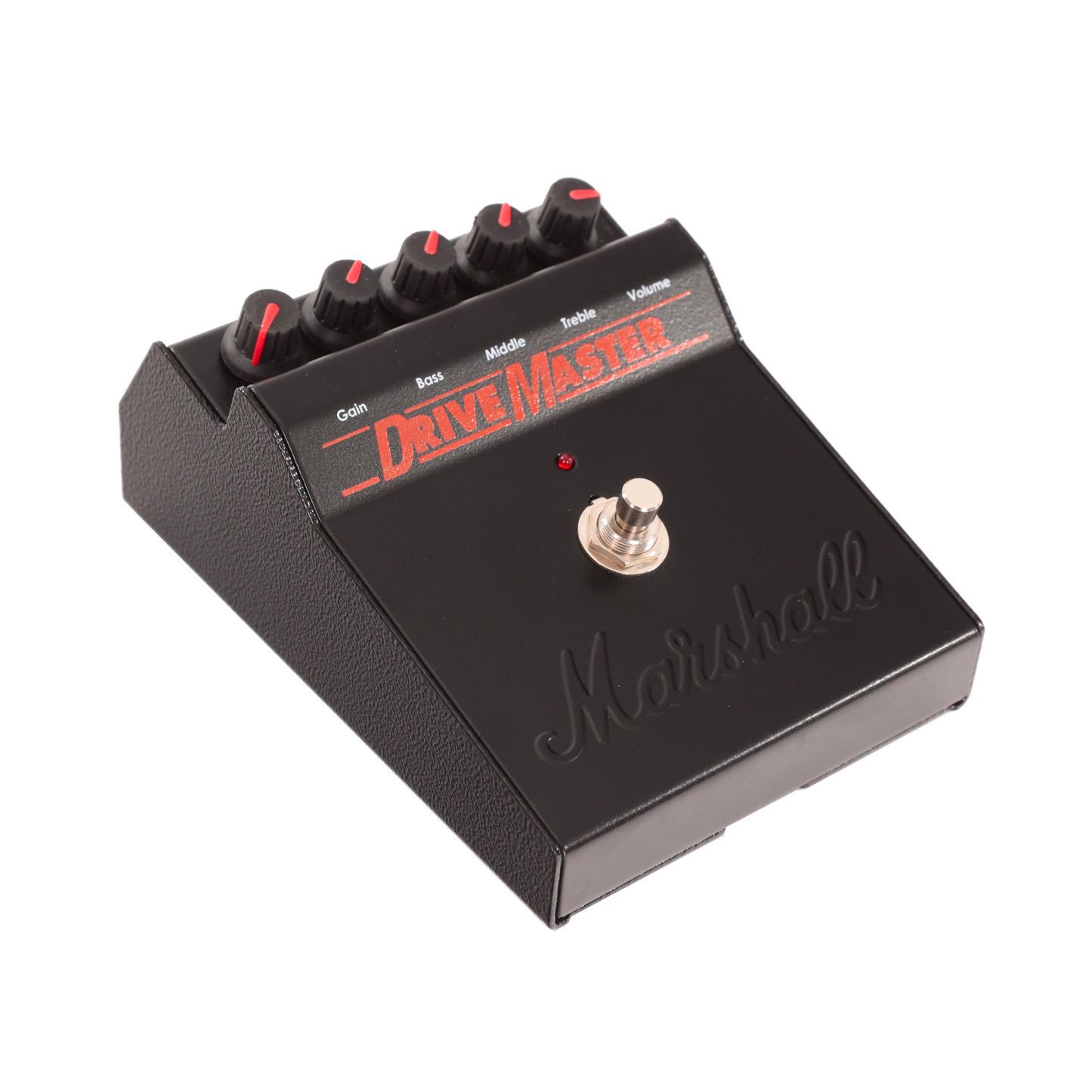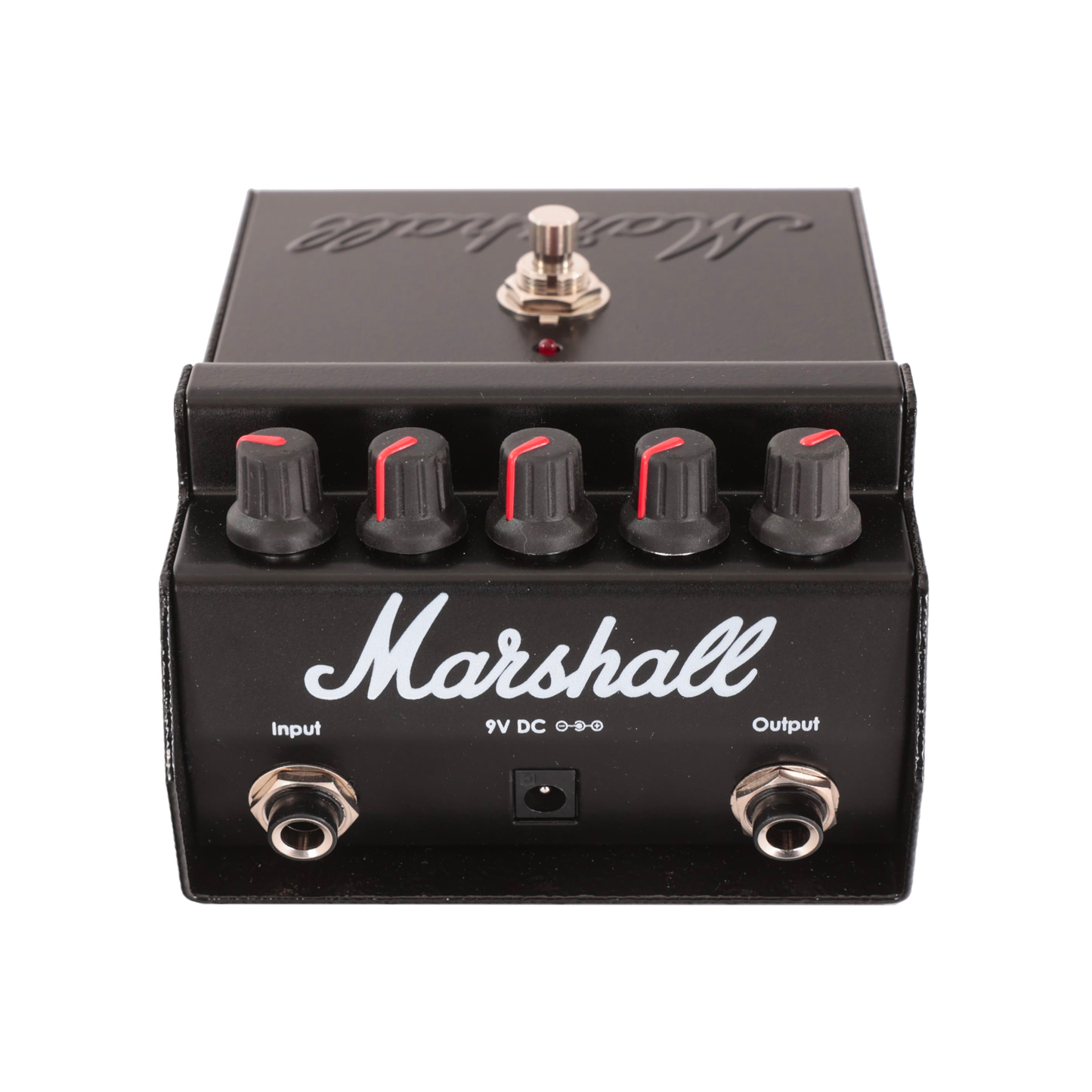 The Marshall DriveMaster pedal is a versatile performer, capable of delivering everything from bluesy overdrive to bright, cutting distortion. Although original units are now rare collectors' items, the DriveMaster's exceptional sound quality should not be consigned to history. That's why Marshall has reintroduced this classic pedal as part of its Reissue Series of stompboxes.
The DriveMaster is based on Marshall's original The Guv'nor pedal, with simplified circuitry and an added touch of gain at lower frequencies. The bass, middle, and treble controls provide detailed tone-shaping, resulting in a reliable and heavy-duty stompbox with a wide range of sounds suitable for various applications. This precise reproduction faithfully follows the exact specifications of the original, hand-built in the same factory that has been crafting Marshall amplifiers for over sixty years. The iconic look has also been accurately recreated, from the finish of the control knobs to the unique chassis shape.
Experience the enduring sound of the Marshall DriveMaster for yourself - order your Reissue Series pedal today and unleash a world of sonic possibilities.
Specifications
Connectors: 1/4" jack input, 1/4" jack output
Controls: Gain, bass, middle, treble & volume
Power Requirements: 9V battery or 9V DC power adaptor (not included)
Current Draw: 5mA
Input Impedance: 1MΩ
Output Impedance: 25kΩ
Dimensions (W x L x H): 110 x 147 x 67 mm
Weight: 0.7kg (without battery)
Sold by Risko Music in Ossining, NY. We ship throughout the United States.